The second show of the official F/W 2009, Yigal Azrouel brought back the leaving cold of winter indeed. I personally never heard of this designer - I'm a rookie, hello?! But man, was this collection ever beautiful. I really enjoyed flipping through pics of the show (haha) and was just suprised that I JUST discovered him.

The collection was layered but nicely, not too much. And Yigal showed a whole bunch of capes, and voluminous sleeves, and whatnot in dark, rich colours, heading into a cool gothic-y sort of look. Apparently, that's his sort of 'style' but whatever; style is style, and this guy has good styleee. :)


I see ankle boots are still going strong, and I really like how this was styled black on black on black.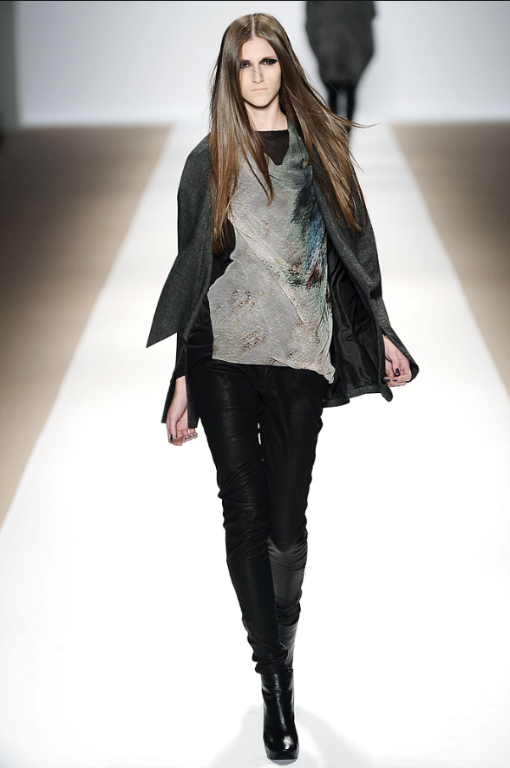 Mmmmmmmm.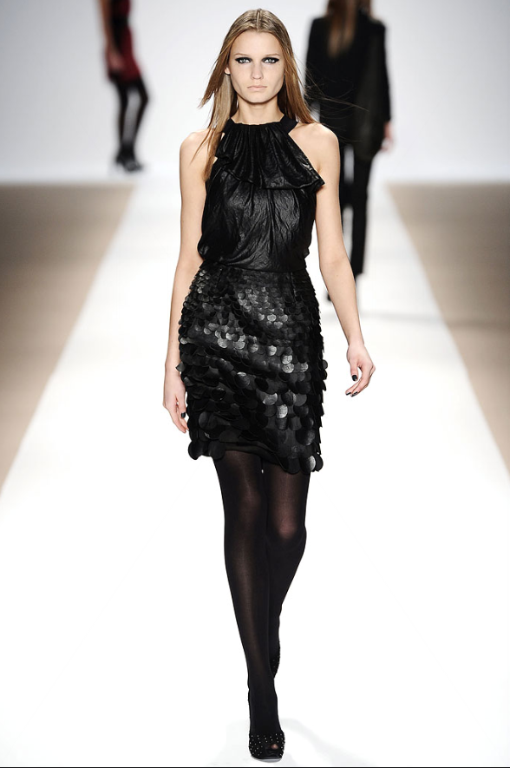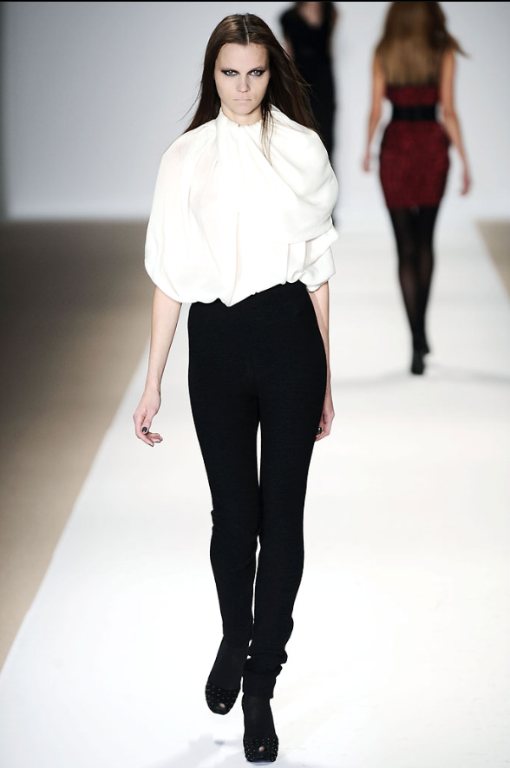 I'm really bad at this critiquing thing, but I think this menswear style thing is growing on me. Annd it looks really nice on the model!
I think this dress is so pretty! I really like the colour and the puffiness of the sleeve. Yummy!

Gosh, I had trouble just choosing a few! :S
This is why I want to be like a celebrity or something because then I could wear all these nice clothes, man!